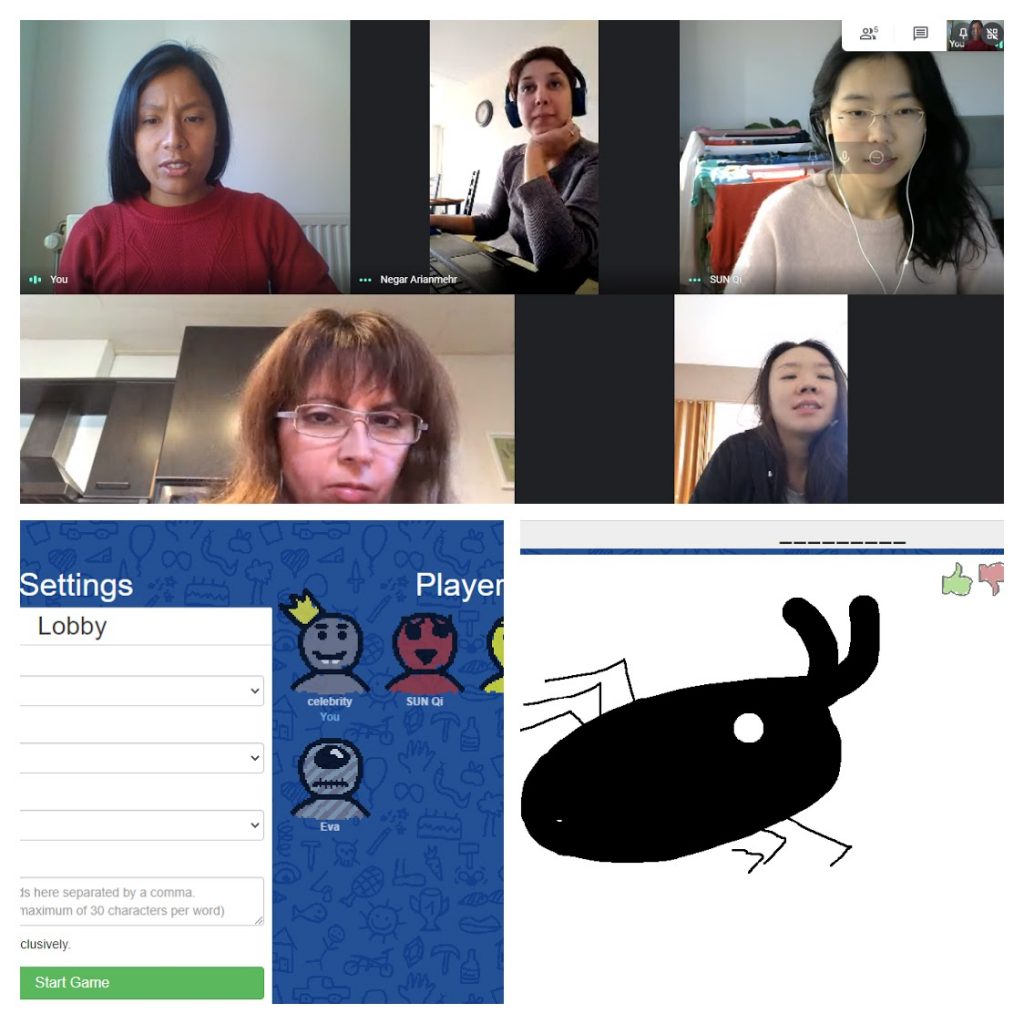 Thank you so much Ashlee, Eva, Negar and Sun Qi for joining in today and playing Scribble together.
It was a fun and laughter filled day. Putting our drawing skills and challenging our mind to guess the word! And the time restraint! It was very engaging and thrilling. It showed us that sometimes even the rough, small drawing is enough to guess. And sometimes even though the picture is so detailed, it still eludes our mind.
What an amazing way to brighten up the day! Thanks to Sun Qi for suggesting this wonderful game.