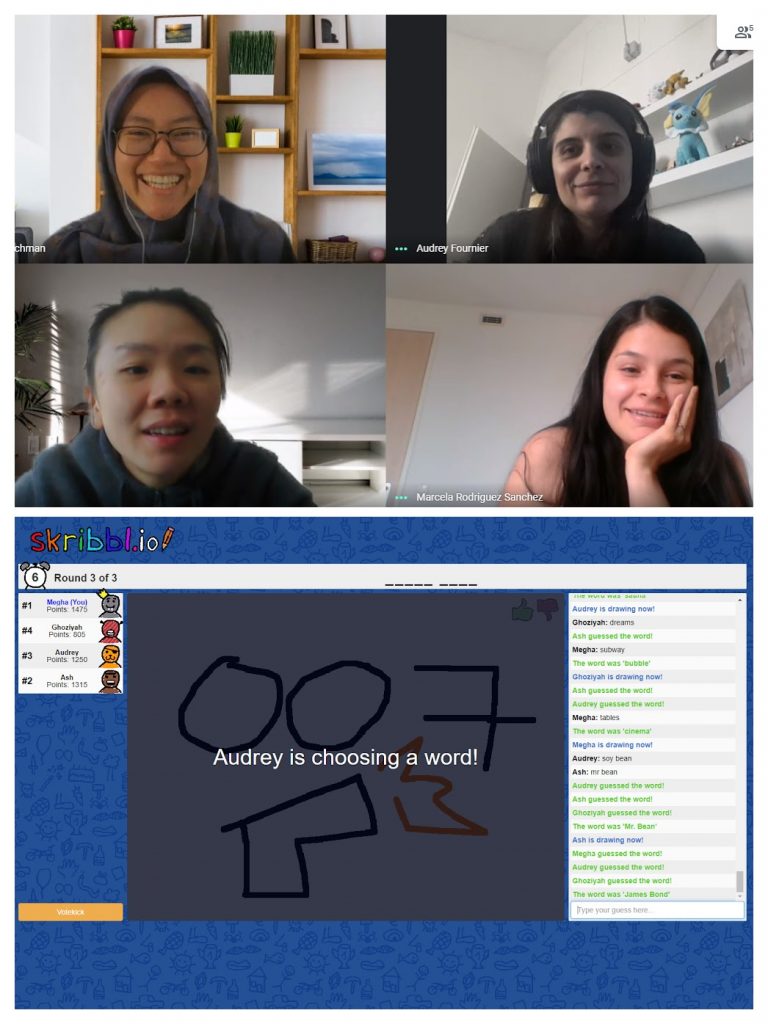 After a couple of presentations for a few weeks in a row, we had a relaxed week before we moved onto another presentation week. We played online scribble via skribbl.io.
It was wonderful to have you all and play the game together. It was quite fun. We had lots of challenging words and yet some guessed them quickly. That was amazing.
Thank you Ashlee, Audrey, Ghozi and Marcela, for joining in today.