Thank you Ashlee, Audrey and Thasni, for joining in today. Glad to have you back Thasni after a long time and nice to meet little Affaan. It was nice to talk to you all after quite some weeks.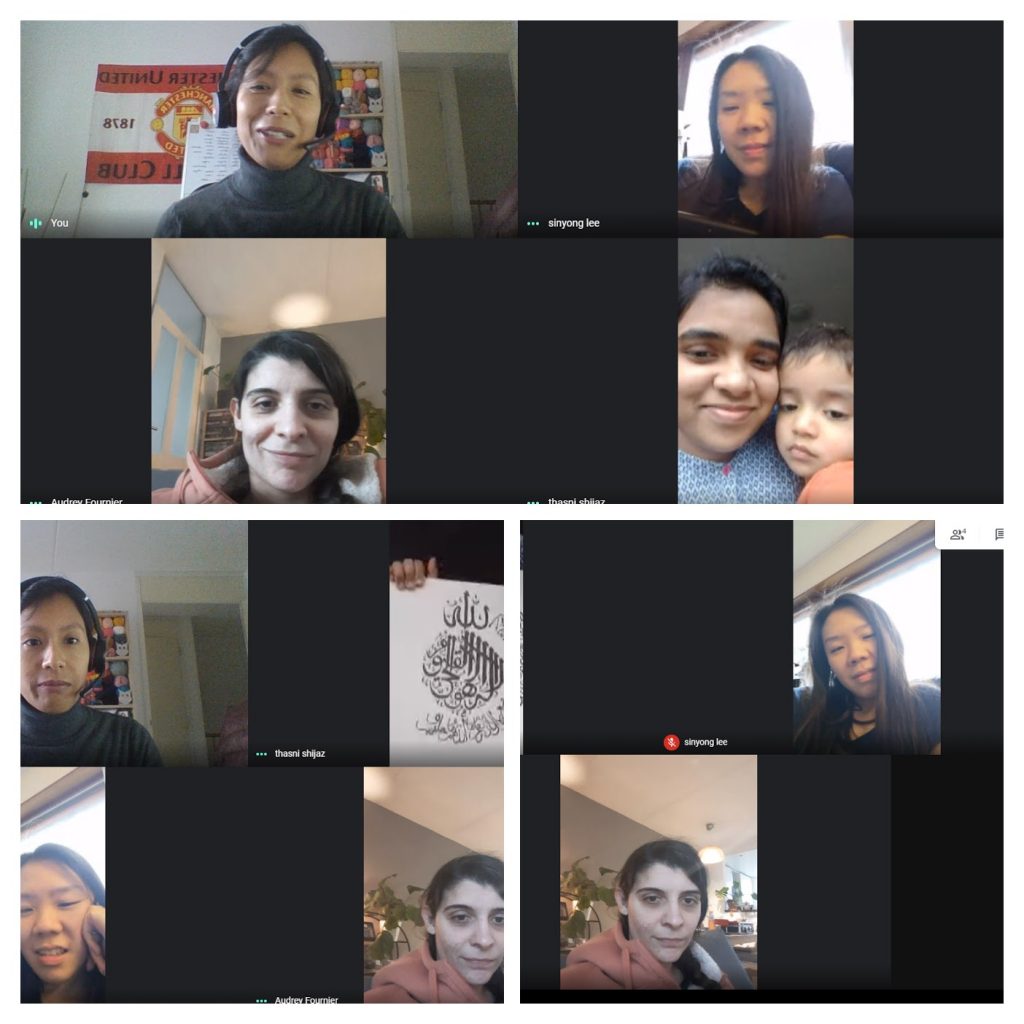 It's good to see that new things are happening in your life. All the best to you all with your Dutch language, Calligraphy and Move to your new house.
We also talked about the Expat Social Lounge (virtual) by the Holland Expat Center, South and GiT being one of the social programs for internationals. Thank you all for your ideas for the lounge. We will keep each other updated.